High low temperature damp heat climatic chamber is very necessary for environmental simulating test…..
Description
High and Low Temperature Damp Heat Climatic Chamber is mainly for testing and determining the parameters and performance of electrical, electronic products and materials upon the change of the environment in high-temperature, low-temperature or temperature humidity test.It is appropriate for testing material performance, such as resist heat, resist dry and resist cold.
High and Low Temperature Humidity Chamber capacities ranging from 50 to 1000 liters to accommodate many product sizes. Temperature Range: -70°C to +150°C.Humidity range:10% to 98% RH.We also provide custom temperature humidity chambers to meet individual size and performance needs.
Application
Electronic parts
Home appliance
Auto parts
Telecommunications
Aerospace industry
LED lights
Packagings
Pharmaceuticals
PV industry
Control range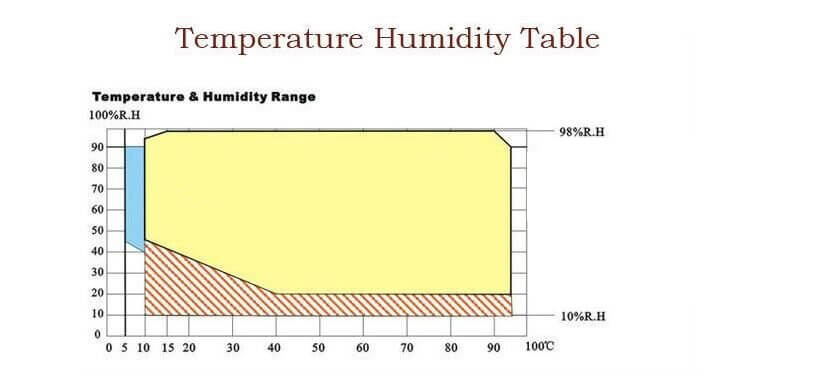 Details pictures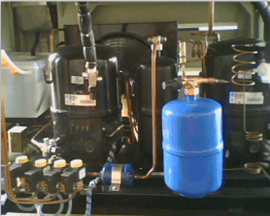 France Tecumseh Compressor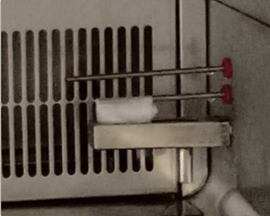 Temperature Humidity Sensor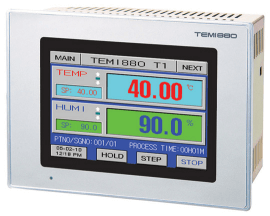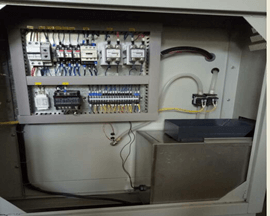 Working chamber corrosion resistance SUS#304 stainless steel material
Input mode PT100 Temperature sensor
Humidity sensor dry and wet bulb sensor
5.7 inch TEMI880 LCD controller,program with 99 groups,999 cycles
RS232 computer interface and software
France "Tecumseh" compressor or Hermetic Refrigeration Compressors
Environment friendly Refrigerant R404A & R23
Steam humidifying,automatic water circulation loop,with functions of automatic filling water
Air circulation for uniform airflow within the inner chamber.low noise fans
Door seal adopts silicone rubber material which can avoid aging and hardening in high low temperature conditions.
50mm diameter cable port comes standard on the left side of the chamber
With larger transparent viewing window and lighting inside to observe the test
Energy efficient, long life span Philip lighting
Casters for easy moving during installation or relocation
Adjustable shelves
Model
JYGDS-50
JYGDS-100
JYGDS-150
JYGDS-250
Internal Size W*D*H (mm)
350×320×450
500×400×500
500×500×600
600×500×810
External size W*D*H(mm)
950×950×1400
1050×1030×1750
1050×1100×1850
1120×1100×2010
Model
JYGDS-500
JYGDS-800
JYGDS-1000
 
Internal Size W*D*H (mm)
800×700×900
1000×800×1000
1000×1000×1000
 
External size W*D*H(mm)
1350×1300×2200
1560×1410×2240
1560×1610×2240
 
Temp.range
Model A :-20°C~+150°C    Model B: -40°C~+150°C    Model C: -70°C~+150°C
Humidity Range
20% ~ 98% R.H(even lower 10% is available)
Humidity bias
+2/-3% R.H
Temp. fluctuation
≤±0.5°C
Temp. uniformity
≤2°C
Heating rate
2~3°C/min
Cooling rate
0.7~1°C/min
Timing
1S~9999H
Power Supply
AC220V·50HZ/380V·50HZ
Heater
Nickel wire heater
Cooler
Copper tube aluminum fin cooler
External material
A3 steel plate,surface electrostatic spraying
Insulation materials
Superfine fiberglass wool / polyurethane foam
Water supply
Electronic device controller automatic control of liquid, with water shortage alarm function
Humidification mode
Shallow slot humidification, electric heating steam humidification mode
Dehumidification mode
Refrigeration dehumidification mode
Circulatory system
Temperature low-noise motors, single cycle, plus the long axis, stainless steel multi-leaf type centrifuge fan
Refrigeration
Unit cooling mode / Dual cooling method (air-cooled),according to size of chamber and specific low temperature
Standard Configuration
One observe window(Resistant to high and low temperatures hollow toughened glass window, a fluorescent lamp, two layer stainless steel shelves
7.5 inch TEMI2700 TFT-LCD Touch Screen Programmable controller,programs with 120 patterns,max 1200 segments,max 999Hour 59Min 59Sec can be set
Ethernet interface
SD Memory Card support
Remote control and remote monitoring possible via intranet or internet
Additional 50mm or 100mm diameter cable ports
Germany "Bitzer" refrigeration compressor
Additional shelves 
TEMI 2700 Picture